Hello there!
I've got a BAD cold (again), and I'll spend the whole weekend under the blankets with TONS of hot tea and grabbed at my hot water bottle. But today IS the day. Lovely Dina from
Secretary's Nail Art
asked some blogger friends to join her in this collaboration she have called Fun with Flag, after Dr. Sheldon Cooper YouTube serie (that it is actually called Fun with FlagS. No copyright infringement intended.).
Because I'm sick and tired, Dr. Sheldon Cooper asked me to run this post as if it was one of his episodes.
Should I trust him?
I should say the nay, but, because I'm really sick and tired, I'll let him the stage.
So, stop talking, let's grab a warm and softy kitty, and please, let's Dr. Sheldon Cooper speak!
Ciao!!
Io sono alle prese con una brutta infreddatura e penso proprio che spenderò l'intero fine settimana rintanata sotto le coperte con la mia scorta di tè caldo e la borsa dell'acqua calda a portata di zampa.
Dina di
Secretary's Nail Art
ha chiamato a raccolta alcune blogger per realizzare una nostra versione di Fun with Flags, la webserie di Sheldon Cooper (ok, non so come abbiano tradotto il titolo in italiano).
Dato che ho la testa come un pallone, il dottor Cooper mi ha chiesto di poter condurre questo post al mio posto (scusate il bisticcio!).
Ci sarà da fidarsi?
Io dico di no, ma siccome non si rifiuta mai una mano nel momento del bisogno, la parola passa al dottor Sheldon Cooper.
Bonjour !
J'ai un vilain rhume, comme d'habitude, et je veux passer le Samedi et le Dimanche sous la couverture avec mon thermos de thé et ma bouillotte.
Aujourd'hui je devrais participer à l'initiative de Dina de chez
Secretary's Nail Art
, qui a nous demandé de la rejoindre pour créer un épisode de Fun with Flags avec les nail arts.
Oui, on est en train de parler de l'émission web de Sheldon Cooper de The Big Bang Theory !
Je suis un peu fatiguée à cause de la rhume, et Sheldon m'à demandé de conduire lui-même le post. Peux-je compter sur lui?
Je pense que non, mais je suis trop malade pour n'accepter pas son aide.
Alors, docteur Cooper, c'est à vous de parler...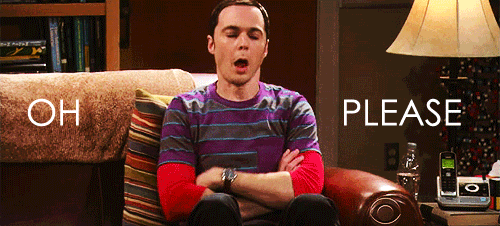 Hello. I'm Doctor Sheldon Cooper, and welcome to Sheldon Cooper presents: Fun with Flags. I know, this is not the real name of this post, BUT, because I'm here, I've arranged it this way.

The purpose of this collaboration is to show and share some funny trivia about flags. But, because the webmistress is not smart as me she's chosen to create something related to her homeltown.
Actually, she've made something in white and red, to kill to birds with one stone, but the very moment before she's starting swatch her nails, something very very bad happened.
She's screamed "NAIL FAIL!", shouting and yelling for hours, for no reason at all.

Anyway, this is her suggestion for this episode, a flag inspired by her hometown, Rome.
Yup, we are talking about the Eternal City, of course.
What else?
Buongiorno. Io sono il dottor Sheldon Cooper e vi do il benvenuto a Sheldon Cooper presenta: Divertiamoci con le bandiere. Lo so, il titolo del post è un altro, ma adesso che sono al comando, ho apportato qualche leggero miglioramento.

Lo scopo di questa cooperazione non è quello di sventolare patriottiche rivendicazioni, quanto quello di condividere alcuni fatti divertenti ed istruttivi sulle bandiere.
Tuttavia, la proprietaria di questo spazio ha deciso di mostrare la bandiere dalla sua città natale. A sua discolpa debbo dire che aveva realizzato qualcosa in rosso e in bianco per prendere due piccioni con una fava, ma deve essere successo qualcosa di molto, molto brutto qualche secondo prima che si mettesse a scattare le foto. L'hanno sentita strillare "NAIL FAIL!" fino al polo.

Ad ogni modo, la sua proposta per questa puntata è la bandiera della città di Roma. Sì, Roma. la Città Eterna. Ce n'è forse un'altra?
Bonjour, je suis le docteur Sheldon Cooper et je vous donne le bienvenue dans cet épisode de Fun with Flags.
Oui, j'ai apporté quelques amélioration au titre, ça fonctionne mieux comme-ci, n'est pas?

Le but de cet coopération n'est pas celui de mettre en avant notre patriotisme, mais celui-ci de s'amuser et de connaitre des nouveaux anectodes à propos des drapeaux.
Mais, hélas, la propriétaire de ce blog-ci à déçu de vous montrer le drapeau de sa ville.
Je dois vous confier qu'elle avait créé quelque chose en rouge et blanc pour faire d'un pierre deux coups, mais il c'est passé quelque chose de terrible jusque quelques secondes en avant de prendre les photos, car elle a crié "NAIL FAIL !" à haute voix.

De toute façon, elle a déçu de vous montrer le drapeau de la ville de Rome. Oui, Rome, la Ville Éternelle.
Quoi d'autre ?


The city of Rome has a forked flag, crimson in the left and gold in the right. These colors remind us the crimson vest that only senators and very important people could wear, and the golden Tiber, called "blond" by Romans. The left and the right sides represent the equality between the Senate and People of Rome, as in the acronym SPQR (Senatus PopolusQue Romanus).
There's another legend that explain the presence of the gold in this flag: this shade should remind us the Ancile, the magical shield fallen from the skies during Numa Pompilius rule, and seen by Romans as the most sacred treasure of the City.
I know. A shield fallen from the sky. Oh, such a...





La bandiera della città di Roma è un quadrato diviso in due, rosso porpora a siinistra e oro a destra. Questi colori, perfettamente bipartiti, ci ricordano che Roma è formata dal suo Senato (il porpora, colore appannaggio dei senatori e delle classi più abbienti) e dal suo popolo (l'oro, ossia il biondo Tevere che attraversa tuttora la città), così come suggerisce l'acronimo SPQR (Senatus PopolusQue Romanus).
Ma non dimentichiamoci della leggenda dell'Ancile, il magico scudo che cadde dal cielo ponendo fine ad una pestilenza durante il regno di Numa Pompilio, e considerato uno dei tesori della città dai Romani.
Sì, lo so. Uno scudo che cade dal cielo. Che razza di...



(CRASH. BOOM. SOCK)



Le drapeau de le ville de Rome est un carré fourchu en pourpre à gauche et en or à droite. Ces couleurs nous rappellent que le Sénat (les sénateurs portaient une toge pourpre) et le peuple (l'or c'est la couleur de la fleuve, que les Romains appelaient "blonde") forment la Ville, aussi comme dit l'acronyme SPQR (Senatus PopolusQue Romanus).
Mais il y a une autre légende à propos de l'or, qui pourrait rappeler l'Ancil, c'est-à-dire le bouclier qui tombait du ciel lors d'une une épidémie pendant le règne de Numa Pompile, et qui fut vu comme un des les plus importants trésors de Rome.
Oui, oui, je le sais.
Un bouclier qui tombe du ciel.
Quelle...



Okay, Doctor Sheldon Cooper. Thank you for your precious explanation, but because tempus fugit, we have to cut the long story short. Now.

As Sheldon said, Rome's flag is a forked square, and I've chosen to arrange it in a more nicer pattern, because the sic et simpliciter flag is also the city soccer team's flag (and I'm NOT a Roma supporter, not at all!).
I layered two coats of a gold metallic polish as a base coat. Once it was dried, I painted a central stripe in crimson. Be careful. We italians call this shade 'porpora' that has no menas with the english 'purple', because the porpora is a shade of red, and not a shade of violet.
Anyway, I did not use any scotch tape, because my idea was to replicate a flag ruffled by a gentle breeze.

Today I've used just two shades, but here's the recap, as usual:


Okay. Ringraziamo il dottor Cooper per la sua brillante dissertazione, ma siccome tempus fugit, occorre farla corta e farla breve.

Come detto sopra, la bandiera di Roma è un quadrato diviso in due, ma è anche la bandiera dell'A.S. Roma, ed io non sono certo una sua tifosa! Così ho studiato un modo per renderla più portabile e potabile.
Ho steso due mani di uno smalto oro e poi, una volta asciutto, ho tracciato una linea con uno smalto rosso/violaceo.
Occhio, il porpora è una sfumatura di rosso, non di viola. Non tradurre 'porpora' con 'purple'. Intesi?
Non ho usato il nastro adesivo perché volevo dare l'impressione di una bandiera mossa dal ponentino.

Oggi ho usato solo due colori, ma faccio lo stesso l'appello. Per simpatia, mica per altro!
Ok, ça va, merci beaucoup docteur Cooper pour cet amusante explication, mais car tempus fugit, on doit couper votre dissertation ici. Immediatement.

Comme le docteur Cooper avait dit, le drapeau de Rome est un carré, mais l'équipe de football de la ville de Rome a le même drapeau. Et puisque je ne suis guère une supportrice de la Roma, j'ai du chercher une différente façon.
J'ai appliqué deux couches de vernis jaune or et quand il sont été bien séchés, j'ai dessiné une bande au milieu avec un vernis pourpre, et ça a été difficile à trouver, car le pourpre des Romains n'est pas la même chose que la couleur 'purple' chez les anglophones.
Je n'ai pas utilisé des morceaux de scotch, car je voulait donner l'idée de le vent qui froisse le drapeau.

J'ai utilisé deux couleurs, mais il y a aussi le résumé:
China Glaze Passion
China Glaze Cowgirl Up
KIKO Strong Nails
I hope you liked this manicure and the general idea too!
It's been fun thinking out of the boxe, for once!
Do not forget to pay a visit at my friends' blog! You do not want to miss their flags, don't you?

Have a nice Saturday and thanks for reading!
Io spero che la mia idea ti sia piaciuta, così come l'idea di base. Mi sono divertita un mondo a pensare in maniera non lineare e spero di bissare.
Non dimenticare di passare a trovare le mie colleghe, mica vorrai perderti le loro bandiere, no?

Grazie per essere passata e alla prossima!!
Voila mon idée. J'espère que tu l'aies aimée bien autant que je me suis amusée en la concevoir et en la réaliser.
N'oublie pas de rendre une visite à mes copines, tu ne veux pas manquer leurs drapeaux, n'est-ce pas ?

Merci pour ta visite et à toute à l'heure !!